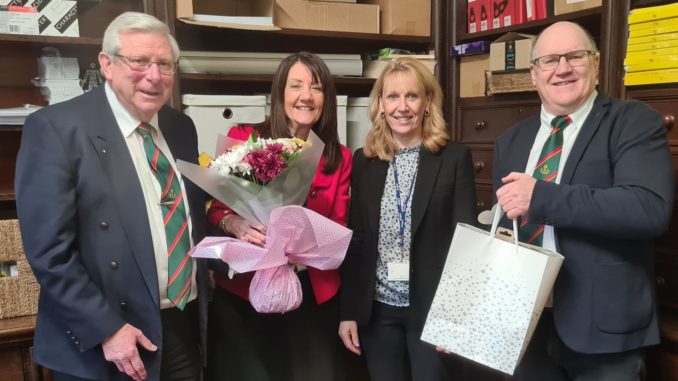 Steve Hodgkinson (OSA Treasurer, left) and Jeff Lewis (OSA Secretary, right) were able to say thank you and goodbye to Yvonne Nichols at Sandbach School recently.
As Sarah's PA she has been an incredible friend, help and supporter of the OSA for many years. We wish her every happiness as she starts her life outside of Sandbach School. Although, Yvonne knows as well as anybody, Sandbach School will always be a part of her life.
Thanks again Yvonne and best wishes from the OSA and hope to see you at one of our events in the future.
Yvonne told us;
Thank you for your kind words and the beautiful flowers and gifts. It has been a privilege to work at Sandbach School for the past 25 years. Ut Severis Seges x