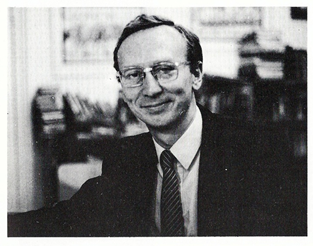 Obituary: Reverend Jon Francis
1949 – 2021
The Old Sandbachians' Association was saddened to hear of the death of former headteacher of Sandbach School, Reverend Jon Francis.

Rev. Francis served as headteacher from 1986 to 1991.

Rev. Francis, a music and education graduate who was ordained in his early 20s, had studied music in Birmingham and education in Oxford, combining the latter with his studies for ordination.

Rev. Francis served numerous parishes in the south as assistant priest, alongside his teaching career, before returning home to the north west. He had also served in prison ministry.

He was headmaster at Sandbach School, Cheshire from 1986 -91 and as an author shared his wisdom on teaching religious education.

The OSA sends it heartfelt condolences to his family.