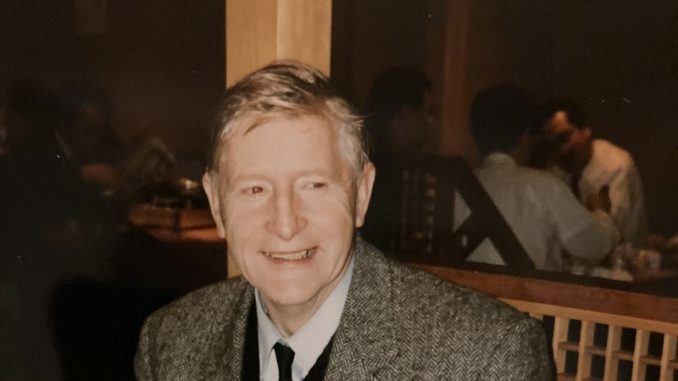 The Old Sandbachians' Association are deeply saddened to learn of the passing of a much loved 'old boy' of the school, Peter Manning, at the age of 91.
Peter Manning, who attended Sandbach School between 1940 and 1947, died peacefully earlier this year. He relished his time at Sandbach, representing the football, cricket and rugby teams. He went on to become a Chartered Mechanical Engineer and continued to live in Crewe (from where he cycled every day to school). He attended Sandbach with his identical twin brother John, who is also sadly no longer with us. Peter and John were inseparable at school and throughout life, serving together in the Korean War as part of their National Service.
Our sincere condolences to all Peter's family and friends at this difficult time.