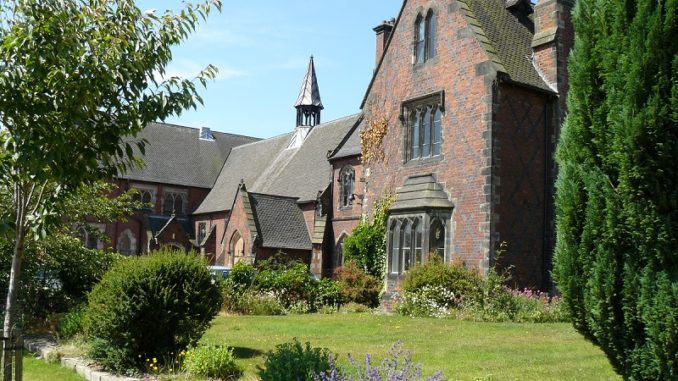 I was sorting through some Old Sandbachian papers and a I came across the President's report for the 2017 AGM. In the same plastic folder, I found a written record of a conversation between Geoff Piggott and Richard Bass, the latter sadly and suddenly passed away in 2018 and Geoff himself of course passed away very recently. This is the record of their conversation as written by Geoff and edited by Richard. I have reproduced it as written. Based on Richard's final comments the conversation took place in 2013. I hope you enjoy it.
Jeff Lewis
Secretary – Old Sandbachians' Association
RICHARD BASS (1951-1959) and I sat together and talked about the time in the 1950s when we were both at Sandbach School, Richard a boarder, myself a teacher. Richard explains:
"I well remember my arrival at School House on September 25, 1951 at 6:30 in the evening; I was 9 ½ years old, rather terrified, very apprehensive, but brave. My trunk was brought up, I was taken on a tour of the Boarding House, my parents returned home and later I cried all night. I was in the first floor dormitory with about ten others of my age; this dorm was over the passage that today leads into the back of the Drama Studio, later an Art Room, now ICT, so the oldest part of the school now houses some of the newest technology"
I asked Richard to recall some details of boarding life.
"The Head Master, Mr Cubbon, and House Master, Mr Lowarth, explained some rules and goings on; sixth formers looked after us (David Wade, A E Powell, Ellis Hibbert, Downward, D A Price), checked our getting up, washing, going to meals, general behaviour and so on. Every third Sunday afternoon we have exeat, to return by 7pm for chapel; Sunday mornings we went to St Mary's Church. We walked in line, dressed smartly with stiff white collar, black tie, black jacket, pin stripe trousers. Our dining room was where the school chapel is now. We sat by age, senior boys served; quite separate from the main school; prep was done in Room 1, teachers from the main school taking it in turn to come to supervise.
Oh, yes, punishments; of course praeposters (prefects) could slipper us, the Head Master and House Master used a cane. But we had good times too, a swim in the old open air pool, a run around Park Lane, fun in our Common Room.
We were allowed in town after school, but had to sign out and return by 5pm. We used to buy sweets and biscuits, even chips, using the pocket money the House Master would dole out once a week at Saturday lunch time. A glance in the Borders's Account Book of 1953 suggests the value of money in those days, where boys took out 6 pence, 1 pence and 2 shillings, such seemingly small sums."
I reminded Richard I came to the school in 1954 to teach Geography and got to know the boarders well and the Cubbon family, WRC, Mrs Betty Cubbon and daughters Margaret and Jane. I thought teh school was a lovely family at that time. I asked Richard a bit about those years as he was then growing up.
"I joined the CCF, when we used to borrow matron's iron or pressed our uniform trousers under our mattress, and well recall the summer camp at Beckingham and visits to Blackshaw Moor near Leek. There was me as a pirate in drama, the carol service choir, the Weather Club with Caterham and Machin. I changed to big dorm upstairs when the lower dorm was converted into Mr Austin's Art Room in 1957. Then as the boarding side began to close, it had already become weekly that year, I shared a study with Peter Fleming, a room upstairs under the rafters, that today is an office housing a computer and the internet – not Peter's wireless on which I listened to the BBC Northern Orchestra midday concerts. Later 5 or 6 of us moved out to Middlewich Road with Mr Cull in charge and then on 27 July 1959 I left school – the very last boarder!
"During these years the school had a public school tradition, masters wore gowns in class and academic hoods at carol services. There was a full blown speech day and so on."
As we were ending our conversation, I asked Richard if he could recall the former uses of some of the present-day building.
"Oh yes; the spiral staircase was in full use, the main stairs were out of bounds, the bathroom at the very top is now empty or a store. Head Master's sitting room, study, dining room and bedrooms are now respectively Reception, Secretary, H M Study, Committee / Bursar. Matron's room is now the computer office / store.
"Now after 54 years I retain close ties with the school; a life member of the Old Sandbachians' Association, I represent School House on Awards Day when an ex-boarder presents the Senior Maths Cup (donated by former boarders) and I sing bass in the Community Choir, so maintaining my Carol Service tradition of 1957 b-1959 when Mr H G Kirkham FRCO was our Music Director."
G.M. PIGGOTT
Geography Teacher 1954 -1987