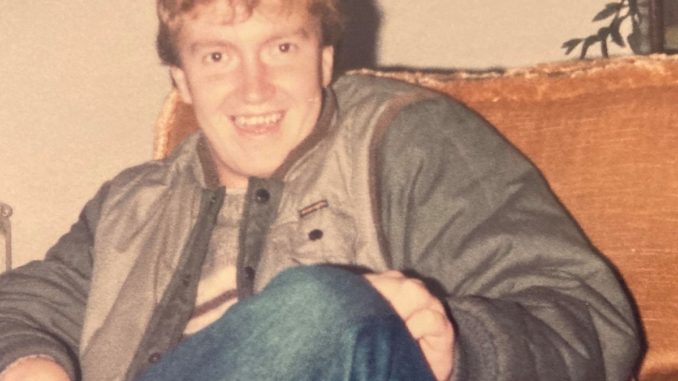 The Old Sandbachians' Association is deeply saddened to announce Sean Worth died on 22nd October 2021, quite suddenly.
Sean was at the school in the year from 1973 -1980. He was a regular contributor to our Facebook group, but more importantly he was an articulate, jovial and caring man. We send our condolences to his family and friends.
Shaun's funeral will be held on Friday 26th November at St Peter's Church Congleton, at 1pm followed by burial at All Saints Church Siddington wake at Congleton Cricket Club followed by a night of music/open mic.
Our condolences to Sean's family and friends, and the thoughts of all at the Old Sandbachians' Association are with them.
Some of the comments received on the Facebook Group:
Tony Bartley:
He was a lovely chap. Shortly after I started the school he was kind enough to wish me well as a new teacher. I was really touched by this gesture and thought how lucky I was to join such a school.
Lovely chap, he went on to spread his charisma and Christian example to all who met him and became a fine teacher who is fondly remembered..RIP
Chris Barrington:
Mince was a unique chap. I always marvelled at his detailed memory of all things Sandbach School – an unbelievable encyclopaedia of information (and always entertaining). It's a shocking, shocking item of news. I sort of assumed that I'd always get to see him again, eventually, and enjoy his character face to face. Rest in peace Sean.
Chris Nelson
Sad news, I enjoyed his contributions to The Old Sandbachians Association over the past few months and he did a great deal to bring our year group back together RIP