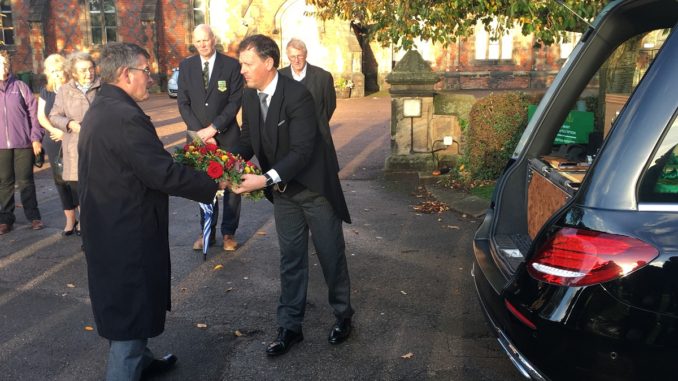 Following the recent sad passing of Sandbach School teacher and legend, Geoff Piggot, and in recognition of the importance that Sandbach School played in Geoff's life, the hearse carrying Geoff to his private funeral passed through the grounds of the School, giving those who were able to be there the opportunity to pay their respects outside School House.
So it was that on Friday 29th October, at (fittingly) 8:45am, many former colleagues and pupils gathered to pay their final respects.
Even the funeral director was an old boy of the school, and said a few words himself, followed by some words from Richard Ayres, a former teacher at the school who is well known to many.
Here we present some photos and a video.